Laptops Archives
Toshiba launched new Satellite Laptop in the UK market. The new multi touch U500 – IEX laptop. This comes in very comfortable size of 13.3 inch. The Satellite touch screen laptop uses Microsoft Touch Pack for Windows 7.
The touch screen technology is very convenient and facilitates moving through folders, files by touching the display only. The touch controls simplify typing, double top, hold, press, flick and rotate. The customers who may be interested can buy it for $889. It is available in limited quantity. Click here to read more …
The technology has never been so friendly and easy-to-use, the new Vaio E Series is offering quick web accessibility with no boot required. It is fast computing and fun to enjoy the web experience in a new way on 15.5"(39.4cm) VAIO E Series. The web has become just like plug-n-play concept. It is also equipped with latest technology of Assist Button and others, which allows users to get help in using and learning basics when needed.
Its sleek, compact and stylish body is making the users very comfortable especially the isolated keyboard, along with the full size Number Keypad. Click here to read more …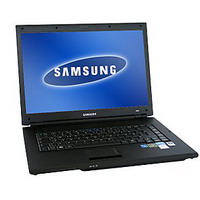 All awaited Samsung R620 has been finally uncovered for the markets of United Kingdom and its price starts from 699 Euros.
The laptop has a 16-inch screen and also brings with it a Blu-ray drive and also a 4GB of RAM. The laptop also has an HGMI output that gives it the intelligence to communicate with a television so you can also connect your laptop to your television. Other cool features of the laptop include the ATI Mobility Radeon HD4650 that provides excellent graphical power and also the all new sanitary keyboard that keeps your hand safe from bacteria. Click here to read more …
The new slim coming to the market is Asus newest Eee PC 1008HA, also known as Shell. Though little about the specs is known till now, yet the web is abounding with its pictures.
It is said to be a 'follow up on the S101', yet it is not a thinner laptop comparing to MacBook Air. The price tag it will be wearing is considered to be lower than Apple's next slim model, yet to be launched. This laptop has got the conventional looks of the netbook but with a changed outlook. Click here to read more …