Sony Archives
Beautiful and easy-to-use photo frames from Sony are easily accessible which can bring much clearer digital photography from Sony. These are TruBlack technology with rich as well as high contrast images that bring low screen reflections. The 2GB internal memory has storage of over 4,000 images. These are generous choices which can come with exchangeable as well as colored bezels that come with easy picture sorting and functioning. There are now plenty of ways to store your precious memories through your camera. Click here to read more …
The technology has never been so friendly and easy-to-use, the new Vaio E Series is offering quick web accessibility with no boot required. It is fast computing and fun to enjoy the web experience in a new way on 15.5"(39.4cm) VAIO E Series. The web has become just like plug-n-play concept. It is also equipped with latest technology of Assist Button and others, which allows users to get help in using and learning basics when needed.
Its sleek, compact and stylish body is making the users very comfortable especially the isolated keyboard, along with the full size Number Keypad. Click here to read more …
Sony is looking forward to great success by launching its remarkably attractive high definition games this year. Through the current period of economical recession, it is a new move to gain market.
With the release of "Killzone 2", a first person shooter this week, Sony has planned other great hits through out. The games in the list are "Infamous" and "Heavy Rain", with much joyfully awaited game sequels like "Uncharted 2: Among Thieves" and many more in store. Click here to read more …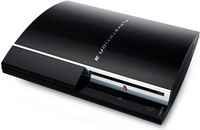 Earlier this week, some juicy tidbits of news were unveiled in Sony Computer Entertainment's E3 2008 press conference. Arrival of a new 80GB PlayStation 3 model, new Platinum games range for the PS3 and major first-party titles ' announcement dates were some of them. But it's worth mentioning that these details were related to North America as Sony announced that the info about other territories would be available soon. Click here to read more …