Mobile Phones Archives
Motorola Crush
"You will be having Crush on" Motorola Crush a stylish edition in Motorola family. At affordable price enjoy the world of multimedia, remarkable call quality, simple yet flattering design. And the most important one is its Large Display, having a sleek touch screen quality. This package has almost all that you need.
Touch Screen: Every time your index finger give you access to the desired phone function. Click here to read more …
HTC Nexus One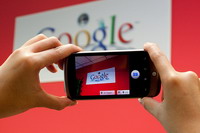 HTC Nexus One with T-Mobile USA has been bringing a lot of new improvements with the additional benefit of Google. This is a rather powerful handset with lots of new features that bring you ease at work. You can work with this mobile being one of the very first owners of this carrier handset.
This is a handset with manual projection that brings some of the most important features that help you network really fast. Check out SlashGear to make way for the most important parts of understanding the new T-Mobile range. Click here to read more …
Top Music Phones
If you awakened this morning thinking to yourself, "Hey, I should go out today and find the best music phone. I definitely need improved tune-age from my handheld," would you know how to search and what to choose?
Yes, of course, you trust your ears. Keep in mind, though, every major cell phone retailer and a host of websites have hundreds of phones from which to choose. Narrowing the field before tuning in and cranking up the volume, you will save a great deal of time, wear and tear, and aggravation. Most of all, your ears will stay fresh for the ultimate sound check. Click here to read more …
Free Blackberry Applications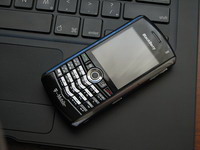 It's okay. Admit it. You probably have complained just like everybody else: iPhone gets all the cool new apps, and Blackberry gets yesterday's cold left-overs.
These 10 apps may not relieve all your misery, but they will minimize your humiliation and ridicule when you sit with all the Apple-kids in the lunch area. More importantly, these apps work. They bring you the information you need when you need it, navigating you through strange places and helping you make the right multiple choices on your history tests. That, and the lunch area thing… Click here to read more …