PlayStation Tag's Archives
Nintendo announced 30 million units' sales for its gaming console Wii in the U.S. The company is also quite optimistic about the future sales of their Wii gaming console.
Wii has proved a successful console for the company and it become the cause to open gaming into many new areas.
The simple games that don't force a player to make hours of practice has made the motion-sensor driven console a real big hit among the families and make it different from the gamer specific Xbox and PlayStation. Click here to read more …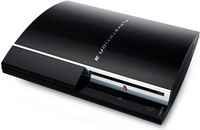 Earlier this week, some juicy tidbits of news were unveiled in Sony Computer Entertainment's E3 2008 press conference. Arrival of a new 80GB PlayStation 3 model, new Platinum games range for the PS3 and major first-party titles ' announcement dates were some of them. But it's worth mentioning that these details were related to North America as Sony announced that the info about other territories would be available soon. Click here to read more …