Blackberry Archives
The BlackBerry App World have been launched in Indonesia as well as Singapore with some of the greatest official app store to bring about ease into smartphones with some rather interesting as well as quickly downloadable range of free applications to be present in the handset with specific rebuilding. There are great ways to bring on new applications to experience with this advanced smartphone.
This one is readily available through BlackBerry App World. The official store would be very different for BlackBerry smartphones and are extremely user friendly. Click here to read more …
Free Blackberry Applications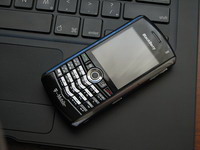 It's okay. Admit it. You probably have complained just like everybody else: iPhone gets all the cool new apps, and Blackberry gets yesterday's cold left-overs.
These 10 apps may not relieve all your misery, but they will minimize your humiliation and ridicule when you sit with all the Apple-kids in the lunch area. More importantly, these apps work. They bring you the information you need when you need it, navigating you through strange places and helping you make the right multiple choices on your history tests. That, and the lunch area thing… Click here to read more …