Brands Archives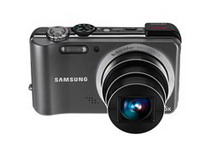 Samsung has reinvented their 15x Optical Zoom ability that has been added to the high mega zoom feature family. There is the new high end compact camera that is a part of the HZ series which has this great zoom capability. The GPS technology with visual mapping view is going to bring great tactics and features to be experienced with this HZ series. The market leader in terms of consumer electronics, Samsung is experiencing a high degree of innovation in its own ways. There are the point-and-shoot digital cameras that are a part of the high end zoom facility of the Samsung cameras in the HZ series. Click here to read more …
Toshiba launched new Satellite Laptop in the UK market. The new multi touch U500 – IEX laptop. This comes in very comfortable size of 13.3 inch. The Satellite touch screen laptop uses Microsoft Touch Pack for Windows 7.
The touch screen technology is very convenient and facilitates moving through folders, files by touching the display only. The touch controls simplify typing, double top, hold, press, flick and rotate. The customers who may be interested can buy it for $889. It is available in limited quantity. Click here to read more …
Toshiba is now launching its 3D TV series soon. Reportedly the detailed announcement is expected at the IFA 2010 moot. The UK market will have the first view of 3D series in September this year. The full details on specification will be released at the launch.
Toshiba further claims they will not use polarizing technology in 3D TV. They are set to present the "Free View HD and LED TV" range that is still in the pipeline. The assistant General Manager for Europe made casual sort of announcement. The intention seems to focus the attention of buyers as to what now they can't expect from Toshiba at the IFA 2010. Click here to read more …
The technology has never been so friendly and easy-to-use, the new Vaio E Series is offering quick web accessibility with no boot required. It is fast computing and fun to enjoy the web experience in a new way on 15.5"(39.4cm) VAIO E Series. The web has become just like plug-n-play concept. It is also equipped with latest technology of Assist Button and others, which allows users to get help in using and learning basics when needed.
Its sleek, compact and stylish body is making the users very comfortable especially the isolated keyboard, along with the full size Number Keypad. Click here to read more …